Get More, Use Less with Treated Salts from K.C.N. Solutions
Dangerous icy roads, parking lots, and sidewalks bring risks, worries, and unnecessary headaches into your business. To protect employees and assets, organizations turn to salt. The type of salt used will impact the effectiveness of the salt, costs, and the local environment.
Treated salt can give your organization more for your budget and provide a better solution to deicing your worksites. KCN offers a bulk treated salt, treated with a proprietary blend that allows the salt to quickly melt snow and ice at temperatures lower than that of standard white salt.
The Benefits of K.C.N. Solutions Treated Salts
30-50% Less Product Needed Compared to White Salt
Fastest Proven Method to Melt Snow and Ice
Effective at Lower Temperatures
Lasts Longer and More Effective in Freezing Rain
The Ability to Cut Through Thick Ice
Treatment Prevents Refreezing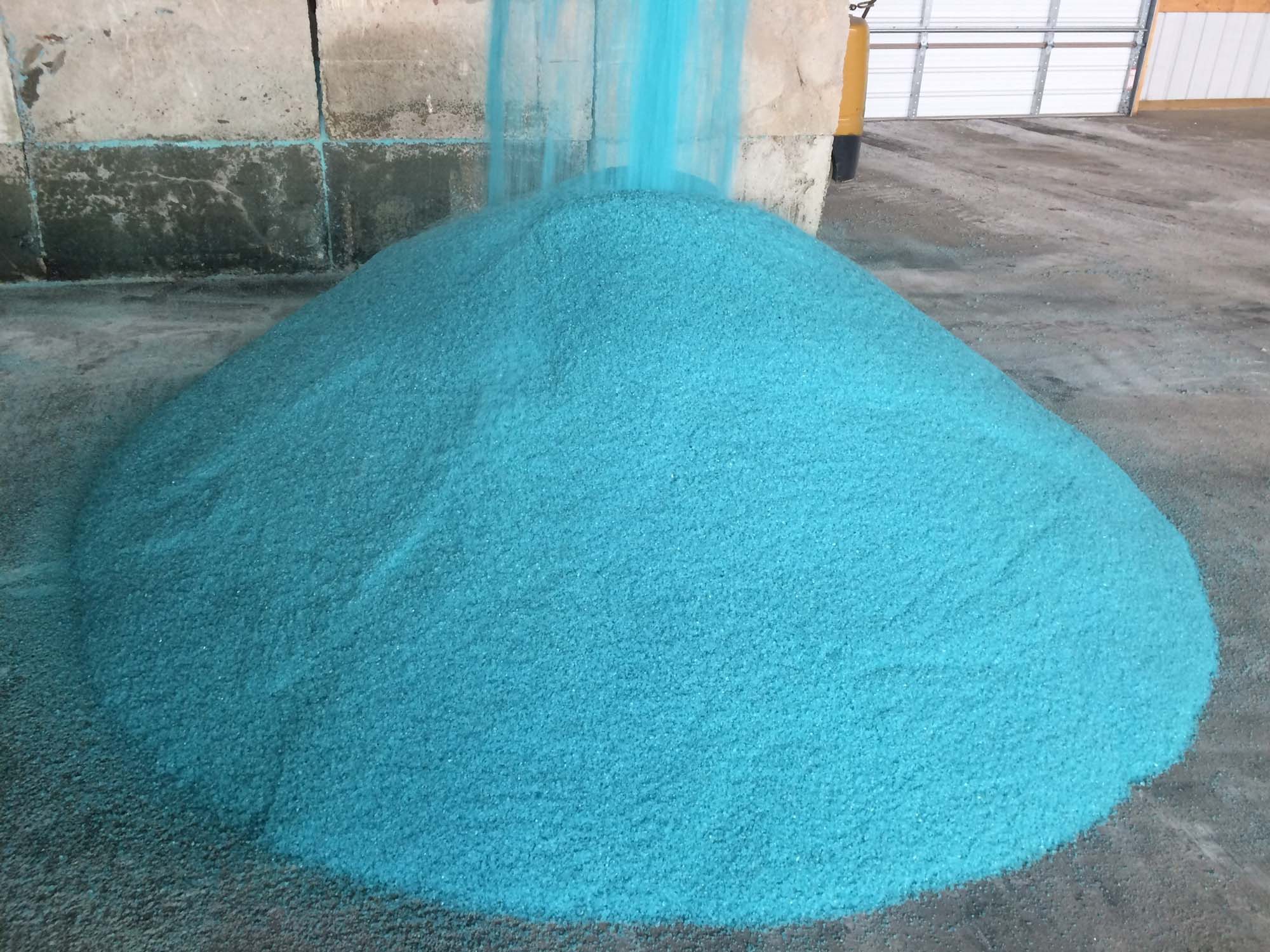 Salt Stations
K.C.N. Solutions offer custom salt stations, allowing you direct access to treated salts at your worksites. Stations are elevated and bagless, which makes accessing the salt when you need it convenient, and reducing the risk of injury associated with carrying and transporting heavy bags of salt.
At our state-of-the-art facility in Central Illinois, we are able to treat 120 tons of salt an hour. Whether your needs are big or small, K.C.N. Solutions has convenient and efficient options available for your company.